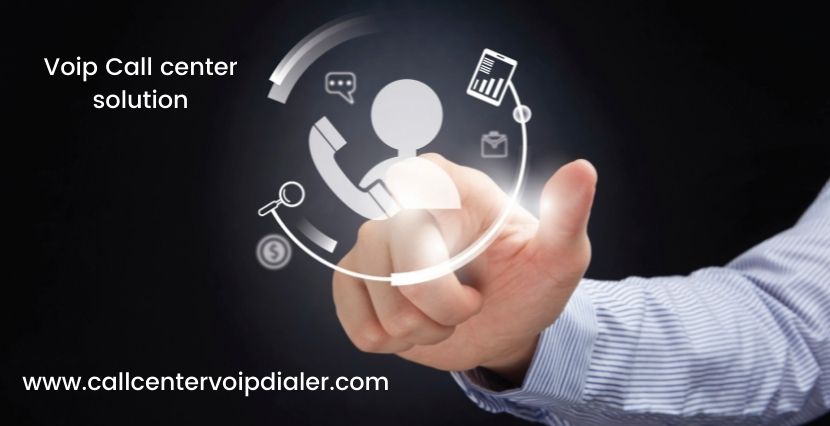 Buying the Best Call Center Voip Dialer India What is a VoIP dialer?

VoIP for Call Centers is an Internet-based calling technology that allows call centers to monitor their agents, adapt to modifications, and keep productivity high. However, non-contact centers have also taken advantage of, and call centers have started switching to VoIP technology.

A VoIP dialer is a dialer software that uses VoIP (Voice over Internet Protocol) to make OBD(Outbound) voice calls. Instead of using traditional phone service, VoIP (Voice over Internet Protocol) dialers use an Internet connection and a VoIP service provider, destroying the need for a phone line or cell phone. As long as they have a stable Internet connection, agents can use their browser and headset to make low-cost OBD(Outbound) VoIP calls to any destination.

Voice over IP (VoIP) is a set of technologies and methods for delivering voice communication and multimedia sessions over the Internet. VoIP, AKA - IP telephony, Internet telephony, and broadband telephony The phone service lets you move to VoIP call centers based on your custom needs.

With Avyukta Intellicall Call Center, you use the Avyukta built-in agent softphone or a VoIP gateway over Session-Initiation Protocol (SIP). It is the leading standard for VoIP communication. Allow your agent's uninterrupted communication without any phone lines. Even better, there are no long-distance fees.

Unlike inbound call centers, where agents mainly deal with incoming calls, today's outbound call centers actively use VoIP dialers. They enable agents to automate the telephone dialing process and easily make mass outgoing calls to connect with leads, prospects, and customers. Sales teams can efficiently use VoIP dialers to produce significant sales calls without dialing numbers and customer service teams for proactive customer support.


VoIP Dialer Features :-

Reduce agent attrition
Improve the quality of your customer experience
Lower operational and training costs
Manage Do Not Call
Callbacks
Answering Machine Detection
Reports and Analytics

Real Time Monitoring
Dynamic Caller ID
Phone Number Verification
Tagging Leads
Interactive Voice Response (IVR)
VoIP Phone Numbers
Call Routing


Several types of VoIP dialers differ in the way they operate :-

Predictive dialers: These types of VoIP dialers are primarily used for mass outgoing calls, e.g., in telemarketing, market research, client service follow-ups, and debt collection. The predictive dialing process involves calling multiple numbers based on predicted agent availability while skipping disconnected numbers, busy signals, and voicemails.

Progressive dialers: Progressive dialers walk through your calling lists and initiate calls only when an agent is done with their recent call and can pick up the next call. A progressive dialer only connects agents to calls answered by a live person and dials only one number per agent.

Preview dialers: Preview Dialer enables agents to view detailed contact profiles, including a history of past interactions, so they can screen through the details and decide whether to initiate a call or leave it. That allows for more personal, context-driven interactions with customers and prospects.