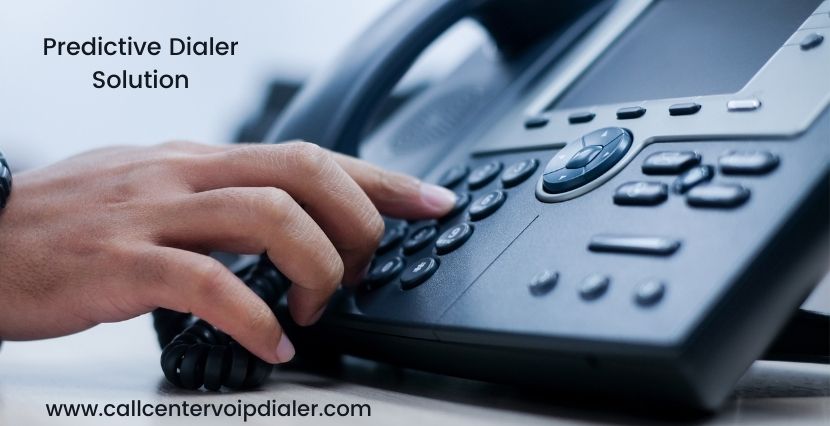 Predictive Dialer Software for Call Centers in India
What is a predictive dialer?
A predictive dialer is a software application businesses use to contact prospective customers. Predictive dialers are used to make outbound calls to customers.
Avyukta Intellicall predictive dialer software allows optimizing your customer contact process. Learn how our predictive dialers can help your business maximize. Predictive Dialer primarily used to contact a large number of customers quickly. Predictive dialing frees agents from waiting during the dialing and ringing process. Agents spend their time answering calls and do not get distressed by unanswered calls. Campaigns use an estimated dialing average agent productivity of 50 minutes per hour and a 3% or less risk ratio.
Benefits of Predictive Dialer :-
One of the key features of predictive dialer software is that it is designed to automate the B2B telemarketing process. that helps businesses
Predictive dialers are an automated call system that allows a business to send out a prerecorded message to many contacts at a time.
A predictive dialer is a telephone method that allows telephone sales representatives to make larger numbers of calls per hour. Predictive dialers automatically dial phone numbers.
A predictive dialer allows you to develop a wide range of statements through interfaces based on real-time data. The method also allows you to monitor call center activities and agent productivity through real-time reports. In addition to considering recorded and live calls, you can also view customer service quality and agents' skills.
Auto predictive dialers are among the most powerful tools you use to develop more business leads. It enables you to give prospective clients more awareness and communicate with them more effectively. Furthermore, it also provides self-service choices for information collection.
It is always possible that two agents call the exact customer simultaneously, or that a call goes unreturned. Can solve all of these issues with predictive dialers, which enable your entire system to be automated and handle the highest amount of calls at any given time while reducing the possibility of human error.
It takes vendors a long time to connect their calls manually. A call center agent fails to listen to busy tones, answering machines, or dealing with disconnected calls every time he answers a call. Predictive dialers notice these time-wasting calls and skip calls that possess them. This allows you to reduce agent idle time and improve agent efficiency.
Features of Predictive Dialer Software :-
Manual, Progressive Predictive Dialing
The Longest idle agent-based routing
Outbound ACD
Multiple campaign management and dialing modes
Sales CRM
Agent inter dialing support
Music on hold, call transfer and retrieval
Real-Time Supervision and Agent Call Intervention
SCall forwarding and 3 way conferencing
Call back scheduling
Scalable to thousands of calls per minute
Automatic Time Zone Adjustment
Agent assigned to skill-based call
Call recording and whisper coaching
Click-to-Call dialing
Connects to your business PBX
Use your SIP, IP PBX, analog phone lines to dial
Predictive dialing
Progressive dialing
Preview dialing
Play audio files during calls
Set up Call Disposition Rules
Call Recording :-
A predictive dialer allows you to record calls for later review. That's helps you monitor agents' progress and how they are performing. Enables you to improve the quality of the rings.
Connect with Your Clients Using Predictive Dialers :-
The main advantage of predictive dialer software is that it allows you to connect with your customers. That will enable you to grow your brand, market more products, and drive your sales revenue. Predictive dialers also make your agents' work easier, enhancing their efficiency and productivity. Do not wait another day before contacting this part of revolutionary software.
Avyukta Intellicall Offering services like Predictive Dialer, Call Center Dialer, IP Phone Service, Calling Card Service, Pc2phone Service, Cafe/Call Shop Service, Callback Service, Call Center Dialer Service, GSM gateway, Soft switch, Call Center solutions, Wholesale Solutions, Predictive Dialer Call Center, Hosted Dialer, Call Center Business Solutions, dialer Solutions, and Contact Center Solutions India.