Website
Our Products With Prices & Plans
| S. No | Item | Units | Cost PHP | Cost INR | OneTime/Monthly/Hourly/As per Actual/Requirement | Comments |
| --- | --- | --- | --- | --- | --- | --- |
| 1. | Static Website | 1 | 5,063 | 7722 | One time | 5 Pages Standard Website, Domain and Hosting Charges as per actuals |
| 2. | Click to Call | 1 | 3,616 | 5544 | One Time | Standard Domestic Click to Call Charges |
| 3. | Captcha Services | 1 | 1,085 | 1650 | One time | Standard Captcha on submit Form and Click to Call forms |
| 4. | Email/SMS API Integration | 1 | 1,446 | 2178 | One Time | Standard SMS/Email API integrations with Live Chat/Click to Call/Submit Form/Others |
| 5. | Bulk Email Software | 1 | 2,170 | 3300 | Monthly | Client to use own leadset,100% Training to be provided for Usage |
| 6. | Website Mantainence | 1 | 130 | 198 | Hourly | Existing Website Mantainence , Per Hour Charges |
| 7. | CRM/Software Development | 1 | 145 | 198 | Hourly | Existing/New Software Development/Mantainence, Per Hour Charges |
| 8. | Live Chat | 1 | 2,170 | 3300 | Monthly | Live Chat implementation on website |
| 9. | Company Branding | 1 | 7,232 | 11,022 | One Time | Dialer/Live Chat/Bulk Email/Click to Call Branding |
| 10 | Technical Outsourcing | 1 | 6,871 | 10,494 | Monthly | Dialer handling outsourcing for leadset uploading and Campaign/Report/Other Managements |
What Services We Offer
Easy and effective way to get our services.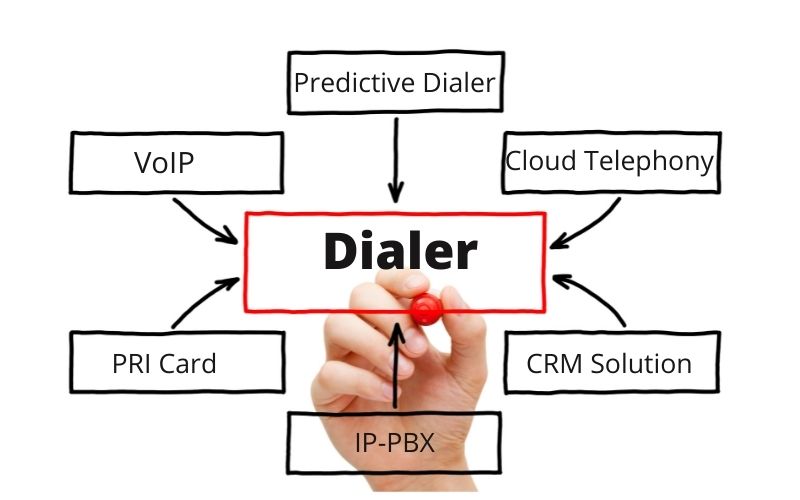 REQUEST A FREE QUOTE Get answers and advice from people you want it from.
Call Us!
Affordable Dialer Services Packages
Choose from affordable Dialer services packages & get the best results in return.
Dialer/ACD/PRI
INR
720

.99
/ month
Rent a Dialer starting at the 594INR
Pay as you go model, opex and risk free.
Purchase a Dialer starting at the 3234INR
Build assets and reduce opex costs.
EMI a Dialer starting at the 990INR
PURCHACE
Unlimited Model
INR
3600

.99
/ month
Upto 4 channels per seat for better pacing.
Fair usage policy applicable
Meant for standard 8-9 hr shift.
NA for PC Support and other lengthy call processes
5544INR as one time setup installation and training charges
PURCHACE
Retail Model
INR
3750

.99
/ month
Pay as you go model.
Similar Models on offer for Australia and Other Destinations.
Best suited for Multiple shift /PC Support / Big Cll Centers.
PURCHACE
Why Customer us!
We are active in giving our mobile & web app development services in the indicated areas. You can be a new star in our small galaxy.
Susan Croft /

CEO - Founder

"It's a really relaxed and calm environment, even though the work we do can be fast paced. the owner and other staff extremely patient and understanding."

Jake Miller /

CEO - Founder

"Very Good All services Good It company. I am fully satisfied Avyukta Group software.all services quality products. Quick response. Thank you Avyukta software."

Maria Rose /

CEO - Founder

"Very happy to work with Avyukta software, best service and supportive staff. highly recommend Avyukta software for development service."